Building Stronger Non-Profits Together
Let us help you achieve your mission
What is a Virtual Finance Service
The cost of hiring a full feature finance departmenmt including a CFO or a controller can cost an organization from $100,000 to $200,000 plus other benefits. This is a significant cost for a non-profit organization which is already trying to keep its costs low. But there's another way, you can outsource your CFO/controller or accounting needs. We can provide financial oversight in the form of cash flow forecasting, budgeting, weekly meetings, donor reporting, bookkeeping etc. at a fraction of the cost of hiring in house.
Services we Provide
We specialize in providing financial services to nonprofit and charitable organizations.
Transactional
Traditional accounting services such as preparing your monthly financial statements –including balance sheet, income statement, and more
Controllership
Experienced support for tax returns, strategic planning, accounts payable and receivable, and detailed forecasting.
Virtual CFO
This includes bank relationships, weekly meetings, forecasting, organization-wide KPIs, and much more.
How Virtual Finance Services work
Our Virtual Finance service partners you up with a dedicated CPA and a virtual accountant, CPAs and tax professionals who will work with you to help guide your business to success. Our service includes more than just basic bookkeeping and accounting; we provide comprehensive financial reporting, forecasting and a variety of tax services for our clients, ultimately providing the financial peace of mind for donors and Nonprofit executives.

We stand by our clients throughout the year! If your nonprofit is growing and you could use the help of a professional financial consultant, our Virtual Finance service is a perfect fit.
Our Virtual Finance services provide you with an experienced team at an affordable fixed cost!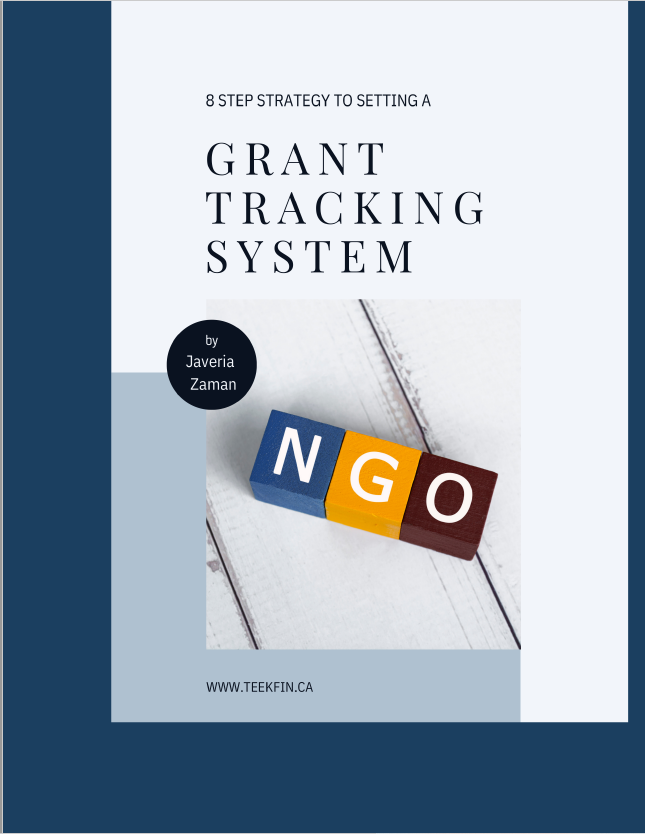 Managing multiple grants
Do you have more than one grant and are now struggling to keep track of all the grants and their related expenses. Learn how to create a grants tracking system in 8 steps with this free eBook.
Javeria's dedication to taking initiative and contributing to organizational goals has been helpful in advancing our organization's mission.